Santo Mezcal in Santa Barbara by Los Agaves
Home to the latest Los Agaves Restaurant, discover the interlacing flavors of contemporary and old-world Mexican cuisine at Santo Mezcal, Santa Barbara. With a menu designed around seasonal and local ingredients, Executive Chef Ricardo Garcia delights the palate with dishes that showcase both traditional customs and exceptional quality. After your day adventures, return to our conveniently-located hotel in Santa Barbara to indulge in modern Mexican dishes and flavorful drinks at Santo Mezcal, or order room service to enjoy in the comfort of your room. Open daily from breakfast thru dinner.
Restaurant Update
Open daily for breakfast, lunch, and dinner.
Also offering room service to hotel guests.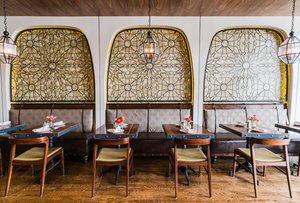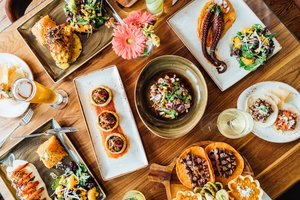 On the Menu
Translating to "sacred elixir of the god," Santo Mezcal features signature dishes that combine the warmth and exquisite detail required for a premier restaurant in Santa Barbara. With a menu centered around seafood, some signature dishes include:
Pulpo a Las Brasa: Octopus marinated in adobo and house-infused chile oil
Camarones al Tamarindo: Mexican shrimp sautéed with chile guajillo and tamarindo sauce.

Filete Costeno: Rib-eye steak with a cheese-stuffed pasilla pepper and one crab enchilada.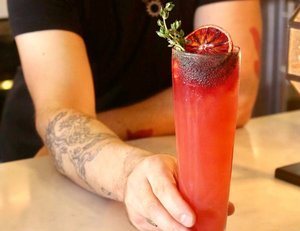 At the Bar
Immerse yourself in the Funk Zone atmosphere at our on-site bar after a day in the sun or attending to business. The drinks menu features a selection of fresh margaritas, Santa Barbara wines, and original cocktails made from an extensive mezcal and tequila collection.
Mixologist Sean Sepulveda creates drinks to awaken your senses and offer an exceptional blend of flavors. With the largest Mezcal collection in Santa Barbara on hand, sit back with a fresh cocktail and catch up with those who matter most.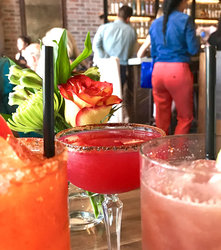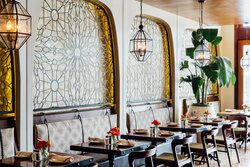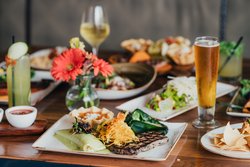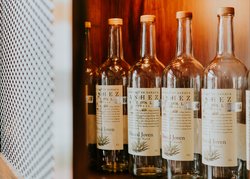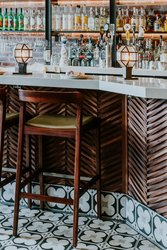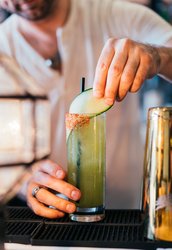 In the Neighborhood
Many of our favorite places to eat in Santa Barbara are within walking distance of our hotel.
Our VIP Perks lets you enjoy exclusive special offers at some of our favorite Funk Zone establishments! Learn more on our
Funk Zone
page.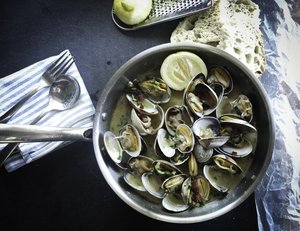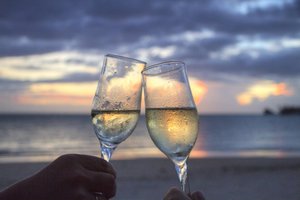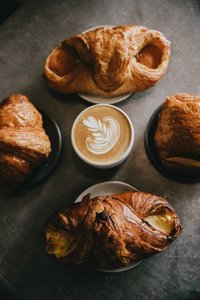 Coffee and Treats
McConnell's – Fresh homemade ice cream since 1949, a Santa Barbara original.

Helena Ave. Bakery – Sweet and savory baked goods perfect for a picnic and light, foodie-friendly breakfast and lunch options.

Dart Coffee – Enjoy a fresh cup of coffee roasted right on-site, pulled-shot specialty drinks, and local baked goods. Across the street, relax while you sip and savor your coffee in their tranquil coffee garden.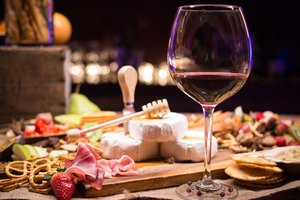 Dine at our variety of local restaurants in the neighborhood, including our on-site and award-winning eatery: Santo Mezcal in Santa Barbara!